The addition of foreign exchange students is one of the most exciting parts of school. Not only do exchange students get to experience another culture and have exciting new experiences at a new school, but the local students get a taste of different cultures. Orcas has been very lucky to be able to host several amazing exchange students over the past few years. Coming from all around the globe, from Brazil to China, they each bring their own unique personality, as well as a bit of their own culture with them.
However, without them in our daily lives, many of us have lost contact with them. Jackie Chi, Hilde Arts, and Viviane Coimbra are three of the most adored OHS exchange students, and each had a bit to share about their life since leaving Orcas.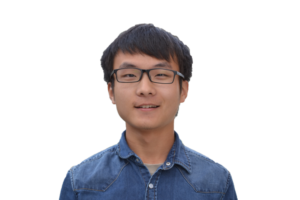 Jackie Shi: Jackie was universally loved at OHS. He loved to learn new things about American culture, and play soccer. Shi came to Orcas for the 2015-2016 school year before returning to China. Due to social media restrictions in his home country, it is very difficult to contact him, but he is reportedly doing very well. He scored highly on the SAT and hopes to attend college at  either the University of Washington, or a prestigious university in China. Jackie misses all of his friends on Orcas, playing soccer, and frisbee.
Hilde Arts: Hilde was a foreign exchange student from Holland and attended Orcas during the 2016-2017 school year. She was known for her friendly disposition, sunny outlook, and hilarious jokes. It took her some time to return to her normal life because she changed during her exchange, but she is now comfortably resettled. Since returning to Holland, Hilde has started attending college to get a law degree. She says that college is a bit stressful, but nevertheless it has "been a lot of fun." She is looking forward to returning to Orcas this December and cannot wait to see her old friends.
Viviane Coimbra: Viviane came to Orcas from sunny Brazil for the second semester of the 2016-2017 school year. She loved living in a different city, saying that it "took me away from my comfort zone, made me more independent, and opened my mind about a lot of things." The hardest part of her return to Brazil was getting reaccumulated to a city of 12 million people after living on Orcas Island. She is currently going to college, studying marketing and advertising, and is reportedly doing very well. She is grateful for all the opportunities that her English speaking skills have given her in her academic pursuits. She hopes to live in another country after graduating from college, preferably in Europe.
Exchange students are treasured members of our school community, and certainly add another aspect to the education of our school. Orcas has had exchange students from places like Australia to Poland. Each student brings something different with them and adds to the school community like no one else can.
Should this copy of the Viking Voice find its way into the hands of any of our past foreign exchange students, I speak for both OHS and the staff of the newspaper when I say we wish you all the best, and it was great to meet all of you.