ARLA SUTTON:
My project is called "The Virtual Viking," and it is an online video chat room that all OIHS students are able to join for events that I host such as a crafting time, a trivia night, and weekly lunches together. For some events, OIHS teachers are also invited.
What inspired your project?
My project was inspired by the students' need for community in these uncertain times. As we all rapidly transitioned to online schooling, our teachers and administrators were focused so heavily on creating a successful learning environment for everyone that I felt that it was important to also come together in a casual way to connect. I chose the project partly because I felt the need in the school community and partly because I love to talk, and so the project really appealed to me — I could basically get school credit for chatting with friends.
What was your biggest challenge and biggest success?
My biggest challenge so far has been participation. I'm trying to involve many different students with different interests, and that's hard. My biggest success so far was the Teacher Talent Show; I had 11 teachers perform a talent either live or over prerecorded video, and I had 36 students watch. It was a great moment of community and laughter.
How does your project benefit the community?
My project benefits the community by taking care of students' well-being and mental health during such a trying time, and by bringing a little bit of school spirit and positivity into our lives when those things are hard to find.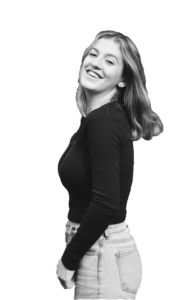 ZOE LEWIS-SHUNK:
I am programming an app that is targeted at tourists visiting Orcas Island. It will ask them what they are looking for: dining, hotels, hiking, etc. Then, it will show them a map of Orcas and pins at locations that are related to what they are looking for.
What inspired your project?
I thought about programming something that would impact our community, since I have some experience in programming. I was originally thinking about something related to COVID-19, but I decided to have it [be] related to tourists because tourism is a large part of our economy.
What was your biggest challenge and biggest success?
My biggest challenge has been learning the [programming] language because it is a language I've never used before. Also just coding an app, because I have never applied my programming abilities to something like this. My biggest success has been being able to do this without any previous experience.
How does your project benefit the community?
I hope this app will benefit our community's economy. Tourism has been heavily impacted by COVID-19, and my hopes are that when tourism resumes they can use this app to help them find the businesses here that accommodate their needs.
SKYLAR DALUSIO:
For my senior project, I decided to make handmade, protective face masks to minimize the spread of the coronavirus on the island. I used fabric and elastic cord to construct the masks, distributing them to the community afterwards.
What inspired your project?
With the current pandemic affecting the lives of many individuals, I wanted to do something that would help relieve anxiety and help people with compromised immune systems feel safe during these times. I chose this project because I wanted to do something beneficial for the community, meaning a project that would actually make a big difference.
What was your biggest challenge and biggest success?
My biggest challenge was producing the face masks fast enough but my biggest success was definitely the response I got from the mask recipients.
How does your project benefit the community?
My project provides individuals with face masks, which can limit the spread of the virus in public. It additionally helps relieve some anxiety that comes along with pandemics.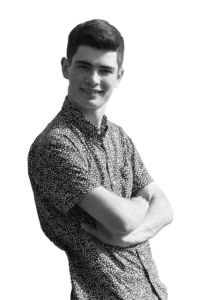 EWAN LISTER:
I am creating a large sculpture from steel and concrete and mounting it on the school campus. The sculpture's content is the platonic solids — the five convex three-dimensional figures which can be constructed from regular polygons (for instance, the cube). These polyhedra show up everywhere in nature, as microscopic sea organisms, or even in plant and crystal growth.
What inspired your project?
Mathematics is beautiful in its ability to reveal the truth, even from opposite sides of a question. This year, I began a fantastic metalworking mentorship and wanted to independently challenge my welding and design abilities. The sheer physics of melting together metal bars using bright electric arcs just felt very cool. Making the sculpture allowed me to capture these notions in a permanent form, and to thank my school and community with the very knowledge they gave me.
What was your biggest challenge and biggest success?
My biggest challenge has been balancing precision and pace. It is tough to fuse two bars of metal without making a mistake the first time and wasting material, but the mistakes are necessary to progress. My biggest success was designing the sculpture only with graph paper, a pencil, and my calculator.
How does your project benefit the community?
The sculpture will hopefully make [the school] campus a more beautiful place. It will also help in visualizing or teaching basic geometry at our school, as the polyhedra's construction debuts some fundamental math. I especially want to bring back to public school some of the interdisciplinary spirit that characterized the renaissance, and encourage students to discover just how related their different subjects are.