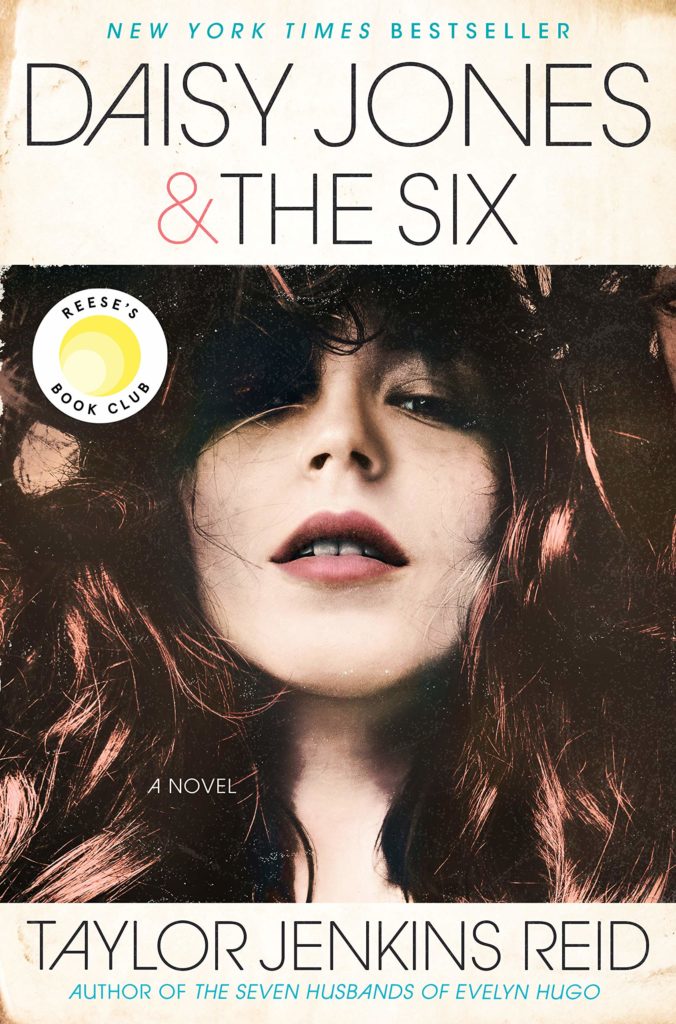 The Literary Genius: Daisy Jones and the Six 
By Mona Evans 
Daisy Jones & The Six is a fictional story, however it is set in the very real, life, city of Los Angeles, California. Taylor Jenkins Reid is also an LA based author. It is a rockstar/groupie story about the seventies, so do be advised that there is some content that might be disturbing. Fleetwood Mac may have been a musical influence but rest assured the events are made up. 
In this book, Daisy meets Billy and his band the Six through a record label where she has become noticed for pop covers. She also becomes noticed for her beauty and reckless twenty -something behavior. After discovering that she has an amazing voice, Billy's band begins to find reasons to include Daisy in their projects. Daisy is desperate to be known and show that she can write her own stuff. Her character is described as beautiful, and she is used to getting what she wants. This becomes a disappointment to the lead singer Billie as he loses control over the writing and Daisy becomes a star by the middle of the book. There is also a complex story of attraction between the two musicians, mixed with many substances and situations. 
If you are a fan of audio books, great lyrics and vintage celebrities youll love this book. It is layered with authentic references to songs and band life and a group of us readers definitely want to believe the band is real. The female empowerment sure is real, along with the struggle and the party vibe. There are many different camps about this book: I know where I live; you will have to read it yourself to decide. 
I am giving it 4.75 out of 5 stars and can't wait to see the mini series. The soundtrack will be awesome. The main reason I did not give it 5 stars is because there might be a book in my reviewing future that I like even better. This book was a dive into a personal case study about how people can fall apart and fall back together in just the right way.